Installing Fiberglass Insulation in Tampa Bay and Beyond
Because heat rises, the air near your ceilings or in your attic is likely the warmest in your house—and a primary source of heat loss in winter. Adding insulation to your attic or between floors and ceilings can be one of the most cost-effective energy saving investments you can make. We offer several fiberglass solutions to help add insulation to your home for year-round comfort and savings.
Fiberglass is an affordable and effective way to insulate and protect your home from the elements, especially in external walls. As an added bonus, when you choose M&M Insulation, you get the peace of mind that comes from knowing your insulation contractor has been trained and certified by Owens Corning. That certification comes along with a limited lifetime warranty on the #1 most trusted brand in insulation* and an industry-exclusive limited lifetime warranty on the installation workmanship† — for a level of confidence that no other insulation material or brand can match.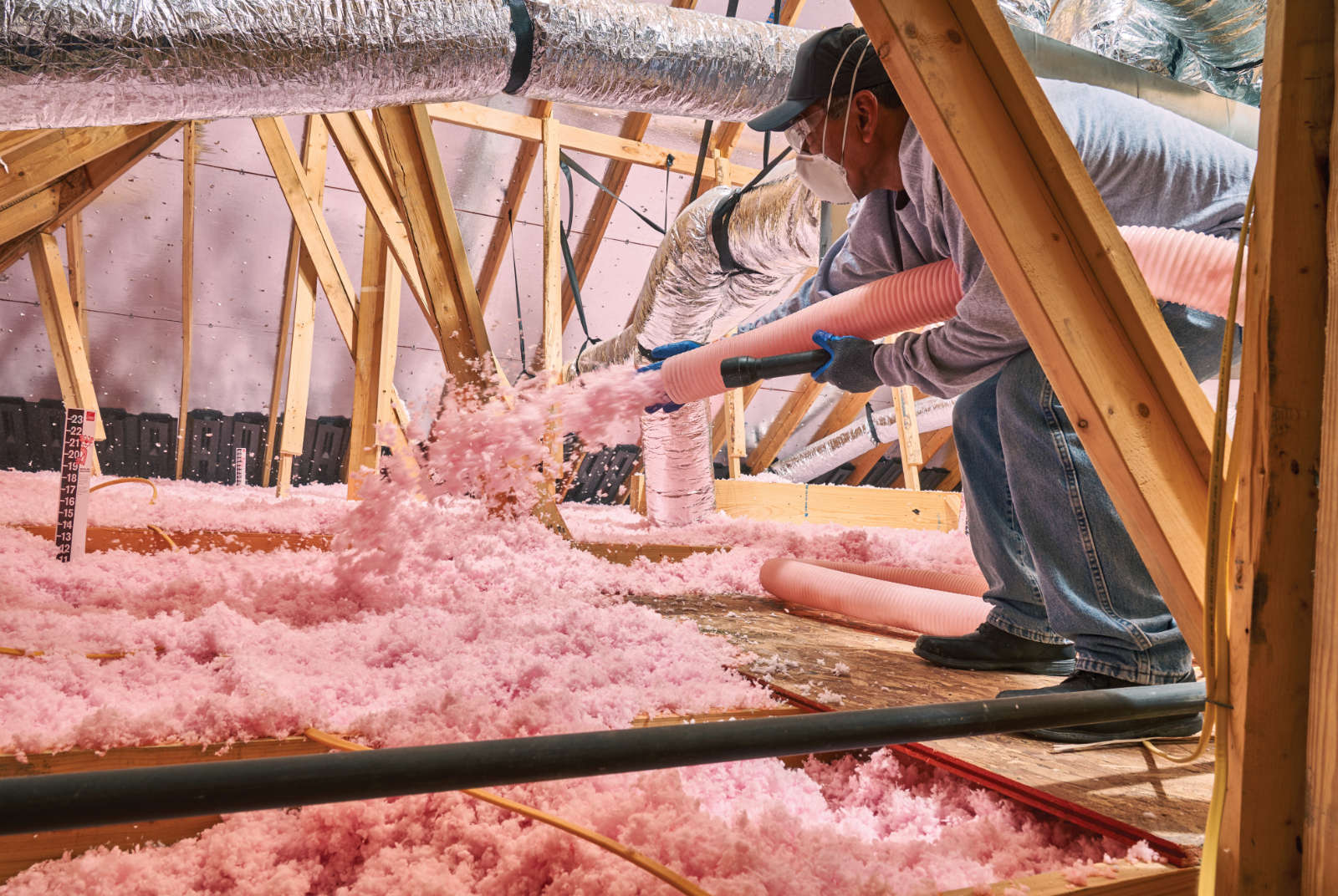 Blown-In/Loosefill Fiberglass
For attic and ceiling applications, Owens Corning® PINK® Fiberglas™ insulation is our product of choice. PROPINK loosefill is conditioned during the installation process to prevent settling and maintain R-value over time.
At M&M, properly installed blown insulation is considered the most complete and effective solution for attics and ceilings. Owens Corning® PINK® Fiberglas™ insulation offers complete coverage and the highest rated R-value per inch of insulation. Talk to us to learn more about the most effective way to insulate your attic and ceilings.
Fiberglass Batts
OwensCorning® EcoTouch® batts are excellent thermal and acoustical fiberglass insulation choices. EcoTouch batts are light-density and easy to custom fit into walls, floors and attic spaces. It is the greenest option to suit your insulation needs and is comprised of 99% natural materials with at least 58% recycled content. Traditional Owens Corning efficiency and sound reduction meet innovative PureFiber® Technology for an energy-saving solution.
Owens Corning® EcoTouch® insulation batts with PureFiber® Technology offer complete high-performance exterior wall insulation for more comfort and lower monthly heating and cooling costs. What's more, EcoTouch® insulation brings you environmental peace of mind. It's made with 99% natural materials and nearly twice the recycled content of other brands.
Ready to get started? Contact us for a free insulation estimate.
* Source: Home Innovation Research Labs Builder Panel, April 2019
† See actual warranty for complete details, limitations and requirements. For the lifetime of the Home beginning from date of installation by an Owens Corning® Certified Energy Expert®